So after years of playing and running this site I worked my buns off and bought a low-Bb Selmer MkVI. Did I need ANOTHER bari sax in my life? Of course not. Very few people need more than 3 baritone saxophones in their lives and I'm not a believer in hoarding good usable horns. But I've been longing for a low-Bb horn again after more than a decade and change of low-A horns.
Low-Bb horns are useless?
Why low-Bb? Because the Low-A horns a little heavier and blow the overtone series a bit differently than the rest of the saxophone family. I'm not as comfortable with overtones on a low-A bari as on a low-Bb. It's me the player for certain but it's my reality nonetheless. To me a Low-Bb feels light enough to make a difference and when you spend hours with a harness on, a few scant pounds make a difference. So a low Bb was in order.
I had options but i didn't love them all. I had my heart on a P. Mauriat PMB-302 Low-Bb horn but they never seem to hit the used market. Why that horn? Because it's decidedly modern with al the modern features you'd expect from a horn from the last 30 years but without a Low-A. It is a soloist's horn and when you hear Jason Marshall killing on that horn you just know there's something special in it.
The second option was a King Super 20. I have always loved the looks and sound of this quintessential jazz horn. They always sound like they have a chip on their shoulders and I love it. But sadly there haven't been any available when I had the funds so i had to skip this as well. now there were plenty of Conn 12m's but i have had 3 and they never felt right in the hand and can be picky with modern mouthpieces. I'm not a fan of adapting to an instrument as much as having it modified to fit my ergonomics. So with that I 'lucked' into a late vintage Selmer MKVI.
This was a risky eBay buy to be honest. It looked good in the pics and the seller said a few pads and it'll be right as rain. Slight paraphrase, but the auction didn't mark it as a dumpster fire so I bid. I expected it to need a full rebuild and budgeted the purchase + rebuild into my bids. Sounds responsible right? Well… that's how the bidding began. By the time the auction was over i had won but it was a deep into my rebuild budget.
The VI Arrives
When the horn finally arrived it was unplayable, no surprise there but it was worse than expected. The only thing to do was to take it to the best horn tech in Central Florida and maybe all of Florida. Gary at Underwood Music has been my tech since i started playing 30 years ago and I had met more pro musicians in the lobby of his shop than i can shake a stick at, Pre-covid of course. Most recently being Najee, who was a wonderful person to chat with.
With the horn firmly in the hands of one of the best I got the good new and bad news. The good news was that it was savable and would be a great horn. The bad was the extensive list of issues it needed addressed before a single pad touched a tone hole. This was going to be costly but perfect when done. So, I gave him my credit card, bought my wife a nice 'apology' bracelet and authorized the work.
Gary is a penultimate professional and a great guy to trust my horn with. He sent regular updates with photos and videos so i felt like i was in the shop with him as the repair progressed. He began the repair with the worse part. The upper bow which was partially crushed.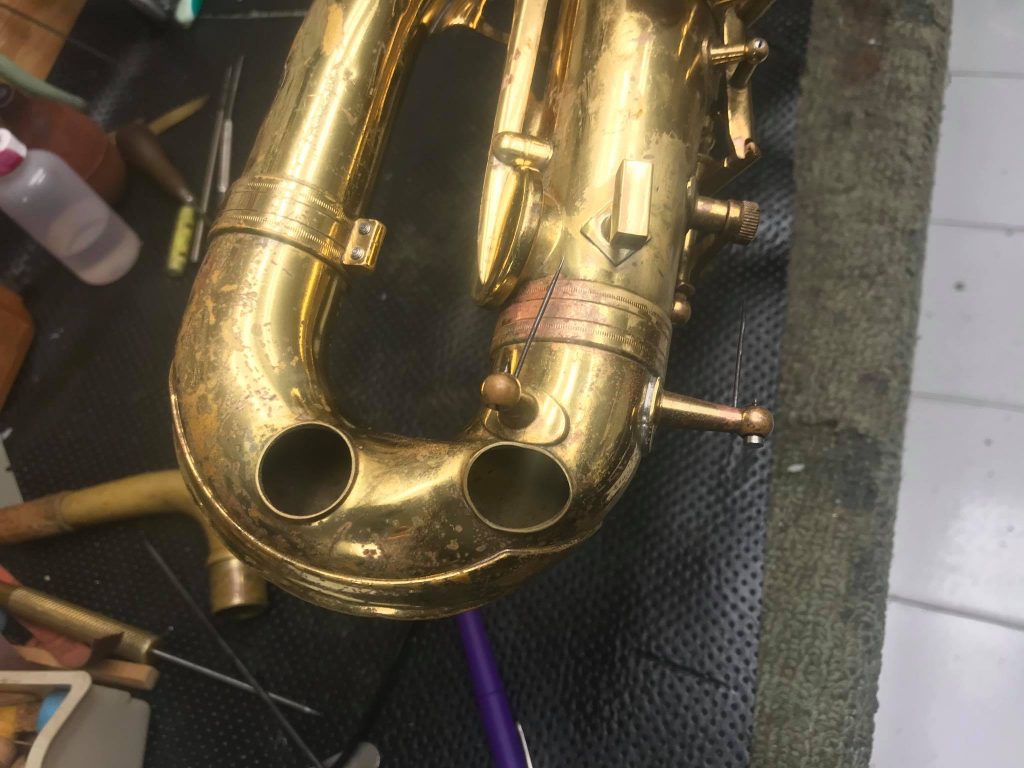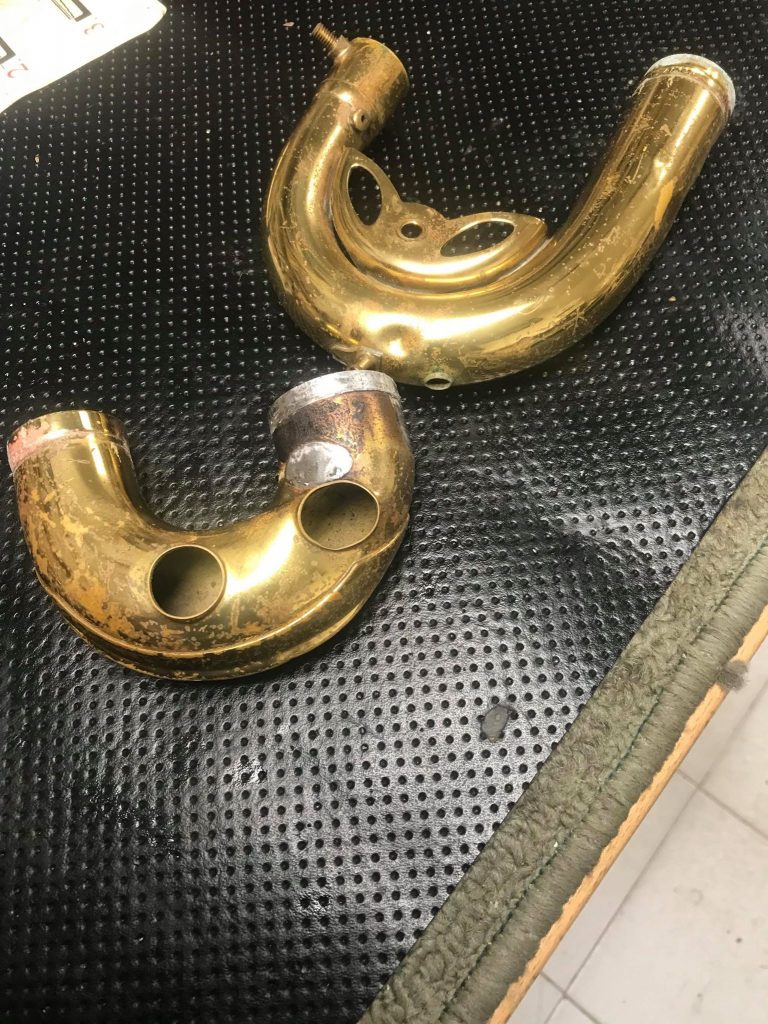 The process of fix this required a lot of heat and massaging and Gary made it nearly like new. I knew that i'd lose the original lacquer there but what's the use of preserving the lacquer on an unplayable horn? So he got to work.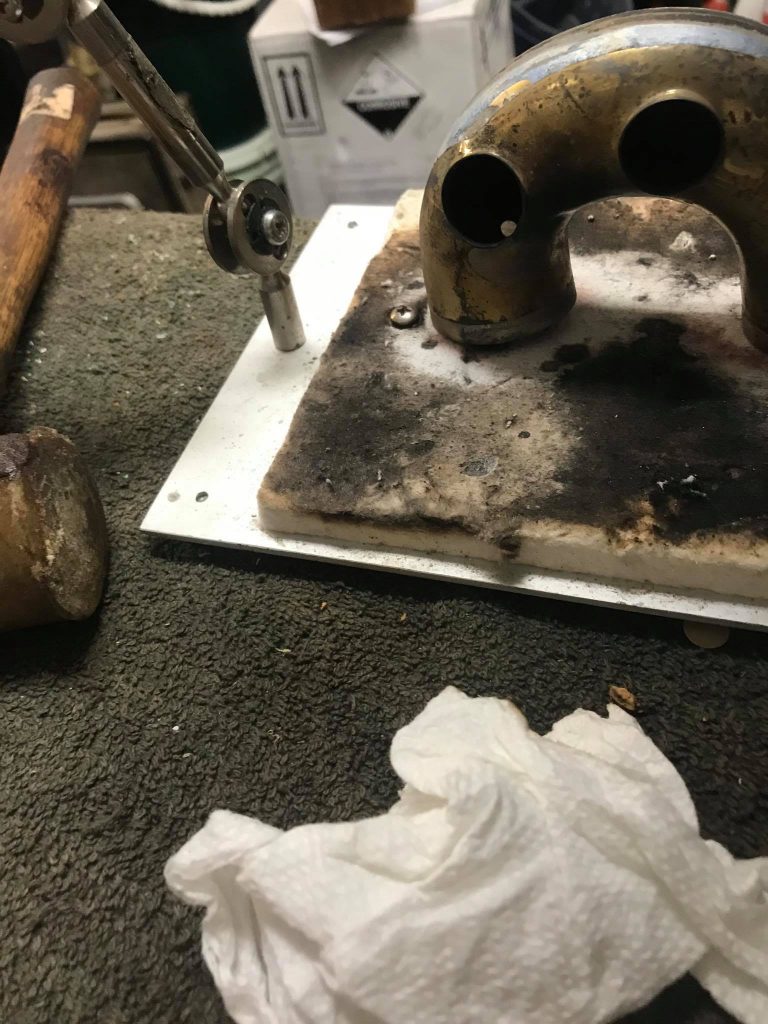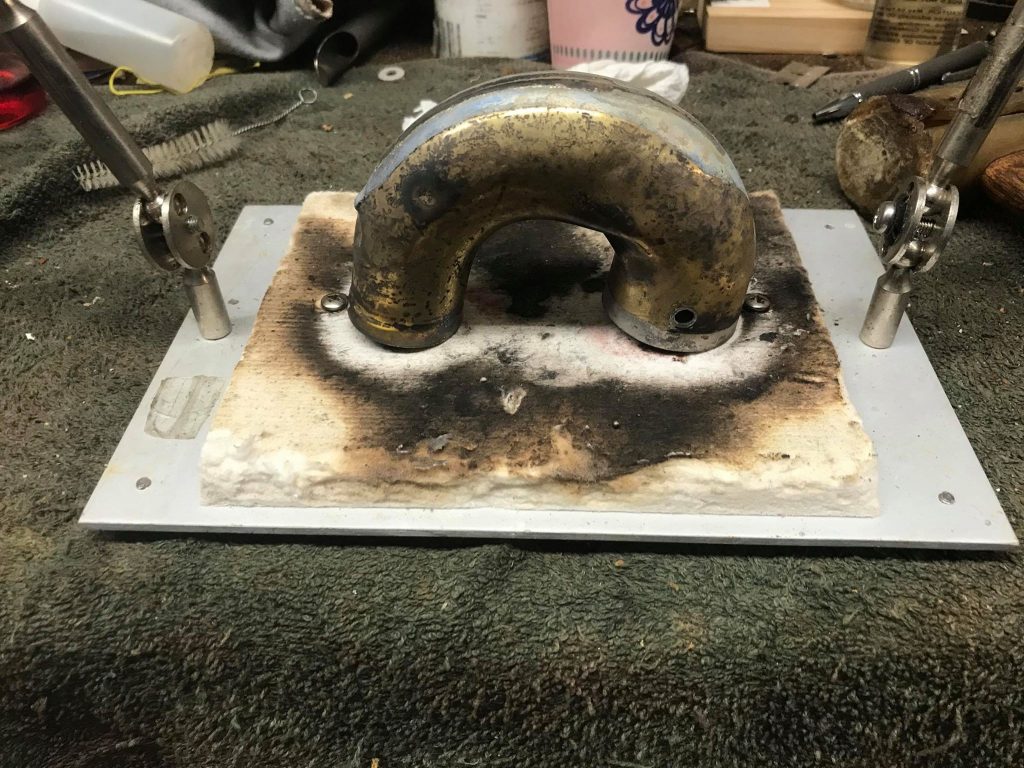 Many hours later, we were in business again and the brushed brass would tarnish a bit later and look more like the bare sections of the horn so I was okay with that. This bit of craftsmanship takes experience and the results spear for themselves.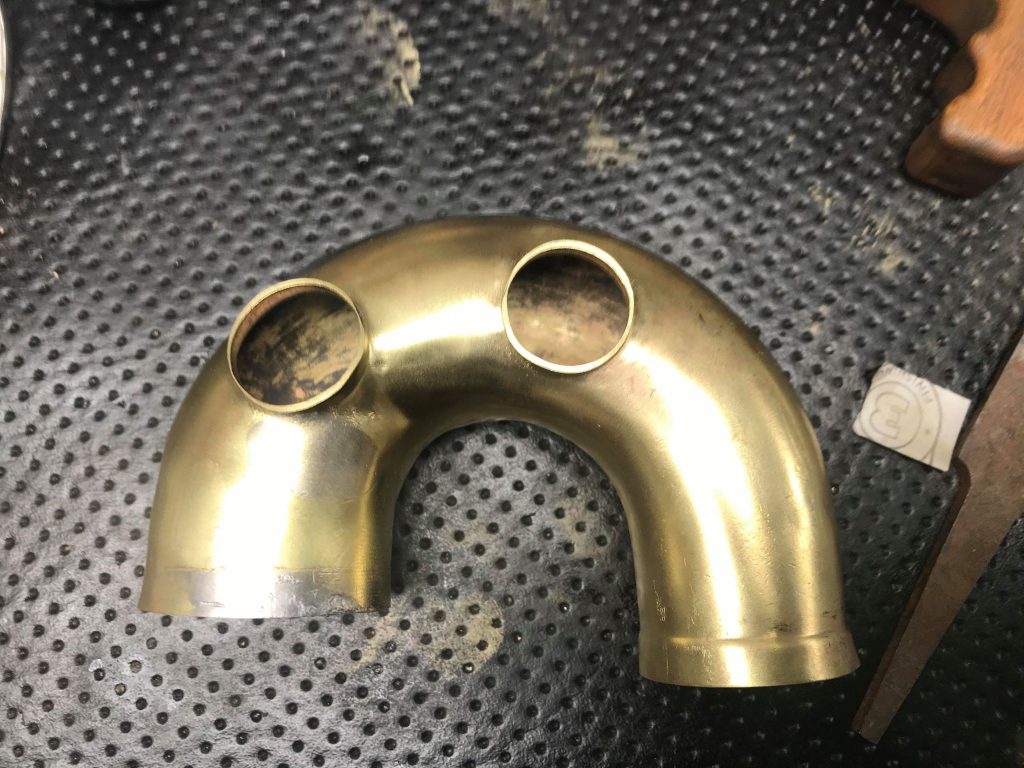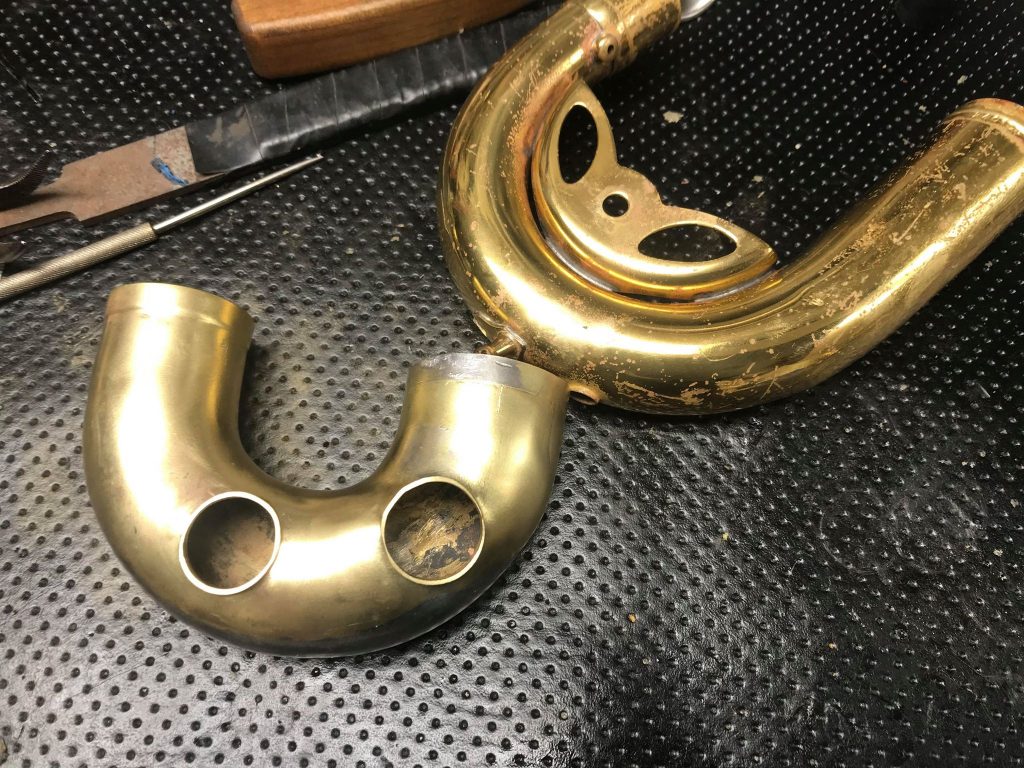 Next up was the bent body and the innumerous dents. These took a while. While Gary was working over my horn personal tragedy stopped his world completely. The death of his lifelong partner, wife, and best friend Sheila left us all in shock. The Central Florida music community lost a shining light.
MORE IN PART 2